26 Feb 2020 Leave a comment
by nicepoethere in Uncategorized Tags: Afghanistan, airmen, alaska, armed forces, armed forces day, article writers, badlands national park, battlesight zero, Bear Glacier, black bears, black canyon, blog, bloggers, blogging, bloggings, blogs, Bryce Canyon, BUDS, canyonlands, carlsbad caverns, channel islands, chuck norris, coast guard, countrywide, D-Day, Decoration Day, doggies, drill instructor, ecology, education, educators, el capitan, English language, Ensign Michael Murphy, environment, Exit Glacier, facebook, famous martial artist, firebase gloria, flyboys, forest rangers, france, full metal jacket, G.I.'s, Gary Sinise, geysers, glaciers, golden globe award, gunnery sergeant, Harding Ice Field, highest military honor, holiday, holidays, humpback and killer whales, ice field, independence day, inspiration, instruction, instructors, jarheads, Jeffrey Ehrenkrantz, jobs, john muir wilderness, journalism, July 4th, Kenai Fjords National Park, Kenai Peninsula, korean war, liberation of europe, Lt Murphy, manatees, Marine's Marine, marines, may, medal of honor, memorial day, merry christmas, military, military members, MOH, moose, Mr. Norris, national forest service, national medal of honor day, national military appreciation month, National Military Spouse Appreciation Day, National Park Foundation, national park service, national parks, National Vietnam War Veterans Day, navy cross, Nick :Primiano, normandy, NPS, olympic national park, omaha beach, operation enduring freedom, Pacific Ocean, park rangers, Patrick P. Stafford, patrick stafford, patriotism, peregrine falcon, philosophy, photographic journey, photography, profoundness, profundities, profundity, publications, r. lee ermey, R.E.D., reading, RED Friday, reliable, remember everyone deployed, sailors, seals, semper fi, service women, servicemen, Sgt John Chapman, sierra national forest, sky mote, sky mote mountain, Smart Technology Solutions LLC, soldiers, squids, summit, teachers, teaching, technology, thanksgiving, the gunny, tutors, Twitter, U.S. Air Force, u.s. army, U.S. Coast Guard, U.S. military, U.S. Navy, Uncategorized, USAF, USMC, USMC combat veteran, veteran causes, veteran outreach, veterans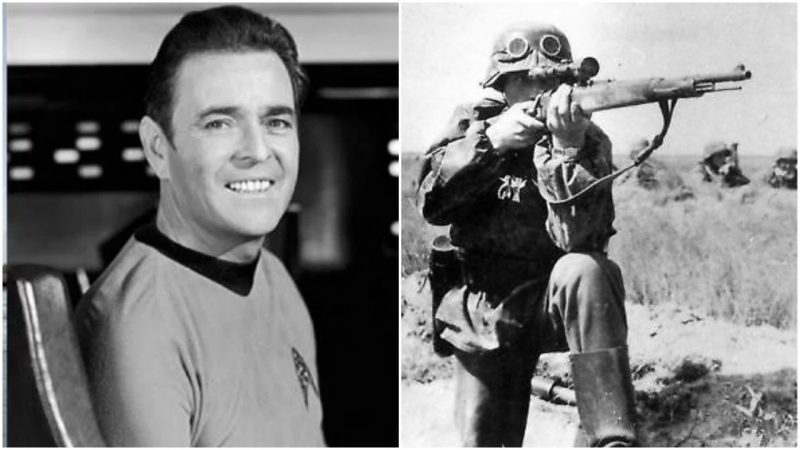 BRAVE VETERANS WHO BECAME CELEBRITIES!
We'd like to give a shout-out to one of the stars of the original Star Trek television show: James Doohan, who played "Beam Me Up" Scotty on the popular TV series during the late 1960s.
James not only went on to become a seasoned veteran of both film and television but was also a military veteran of World War II. And an officer who fought at Juno Beach on June 6, 1944 D-Day and bravely served with Allied Forces till the end of the war.
As a hero of Star Trek and the Second World War, we salute you, James "Scotty" Doohan! 💖🇺🇸💖
Meanwhile, Shane Steinhart's military memoir, "My Navy Life," will hit bookstores this St. Patrick's Day. Visit us on FB or LI to learn more!
https://www.warhistoryonline.com/history/james-doohan-aka-scotty.html?fbclid=IwAR1UJ5kFuS3xwMe4b4F8G5x_GNf2h361bvI-kOf-M-zgXue62FR5sKW5Tkc